Eric Desjardins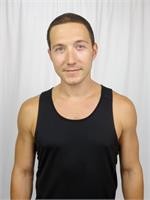 Classically trained in Rishikesh, the world capital of Yoga, under the direct tutelage of Yogi Kamal Singh, Eric has been practicing and teaching overseas for the past nine years. Through teaching in India, Thailand, Japan, Indonesia, Vancouver and Hong Kong he has experienced firsthand the power Yoga has to transcend barriers and limitations.
Having studied in both traditional Hatha and Ashtanga lineages he believes in presenting the practice in a way that is accessible everyone. Eric has studied Physical and Occupational therapy and has diverse knowledge of anatomy, physiology and movement principles. He continues to explore his lifelong passion for freedom of expression primarily through Yoga. He emphasizes safety and alignment and brings strong dynamic energy to his classes.
Eric Desjardins instructs the following:
This class will help you to let go of all the stress you accumulated during the week. The instructor will guide you through the process of letting go all the tension in your body and putting your mind at ease so that you can enjoy much needed rest for the rest of your weekend




HATHA CORE: Using traditional postures and breath techniques, Hatha core is a balanced Hatha yoga class for students of all levels which focuses on strengthening, lengthening and toning muscles in the abdomen, back, buttocks, hip flexors and upper hamstrings to help build core strength, balance and flexibility.




This class that encourages movement from one posture to another in a continuous sequence linked together by the breath. The sequencing includes an eclectic mix of standing, balancing and floor poses designed to help improve flexibility, strength and stamina, while also providing the opportunity to cultivate a quiet mind. Modifications are provided for postures to make this class accessible to all levels.