Svetlana Logigan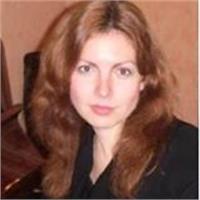 Being originally from Russia, Svetlana's teaching is based on Russian School of Piano teaching.
One of the most important features of the School is the development of the piano apparatus based on a serious foundation of musical knowledge.
Svetlana began playing the piano at age of six, studying at the Children's Music School in Saratov, Russia, where along with a piano lessons she had additional courses such as solfeggio, music theory and literature, piano ensemble, accompaniment, harmony and choir. After studying there for 9 years, in 1995 Svetlana continued her professional studies in Music College and graduated with highest honours in 1999 as piano teacher, accompanist, artist of chamber ensemble. In 1999 she continued studying Piano and Pedagogy at the Saratov State Conservatory, which she graduated with distinctions in 2004. She was taught by Prof. Lolita Angert, whose musical lineage goes back all the way to the legendary Russian pianist Anton Rubinstein, who taught Horowitz and Neuhaus.
Since 2004 she had been working in Saratov Pedagogical University as piano teacher and accompanist, and Music College as accompanist for vocal, conductor and ballet classes. She took part in many festivals and competitions, including concerts with orhestra as a soloist, and also as piano accompanist with her students.
Svetlana's students range from preschoolers to seniors. Beginners and advanced pianists keen to learn are welcome to join. Lessons are fun and customised to suit student's interests and needs. Focus areas of my tuition include development of healthy technique, sight reading skills, aural awareness and performance confidence.
Svetlana Logigan is currently not instructing any classes.