Courtenay Dore RMT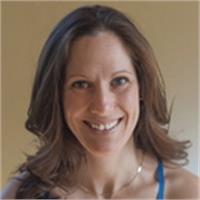 An UDYC certified instructor and RMT, Courtenay Dore has been teaching yoga for almost a decade. She was originally drawn to yoga and massage because of her own struggle with chronic pain. Her philosophy is to enable her clients to help themselves by promoting body awareness, encouraging proper body mechanics, and prescribing remedial exercise and home care. She believes that yoga and massage can help facilitate one's journey into taking charge of their health.
Courtenay Dore RMT instructs the following:
Power Hatha is a dynamic blend of postures to increase your strength, endurance and flexibility. Power Yoga helps to sculpt and tone your body from the inside out.




Sunday, August 26th 2018

5:30pm - 7:30pm

$45+hst

(Space is limited. Advance registration is required. Sorry this event is nonrefundable and nontransferable.)

Join Courtenay Dore and the UDYC Crew for a blissful two-hour Yin yoga practice with massage! You will be guided through a restorative yin practice while several RMTs float the room providing hands on assists and massage, thus enabling you to sink deeper into each pose, heightening your experience and increasing your state of relaxation and bliss.




Join Courtenay Dore, RMT and Alexandra Martin, RMT for a FREE essential oils info session.

Learn where essential oils are from, safe application and uses, and how they can benefit your health and wellbeing.

This event is scheduled right before our Bliss Workshop: A fusion of yin yoga, massage and aromatherapy.