Nathalie Gagnon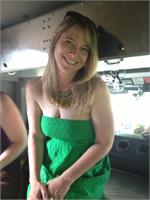 Nathalie Gagnon became interested in yoga to enhance her speech pathology practice. Nathalie is drawn to the transformational aspects of yoga: learning how to connect to the body and breath, letting go of those things that no longer serve you and creating space for healing and the positive things life brings. She has a passion for yin yoga as it embodies all if these aspects. Nathalie understands that the real yoga is the stuff that we can not see!
Nathalie Gagnon instructs the following:



Sunday, November 26th 2017

5:30pm - 7:30pm

$45+hst

(Space is limited. Advance registration is required. Sorry this event is nonrefundable and nontransferable.)

Join Courtenay Dore and Nathalie Gagnon for a blissful two-hour Yin yoga practice with massage! You will be guided through a restorative yin practice while several RMTs float the room providing hands on assists and massage, thus enabling you to sink deeper into each pose, heightening your experience and increasing your state of relaxation and bliss.